… from the Wychwoods Albums Archive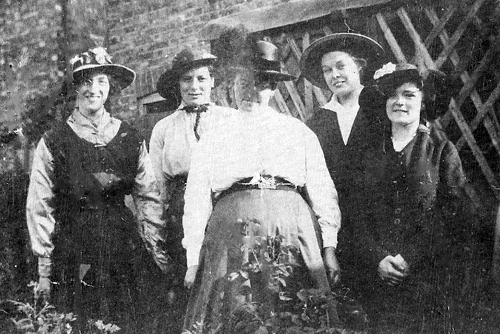 Mabel Pearce had a variety of war-time jobs, from preparing shell cases to checking the numbers on 10s and £1 notes. In the photograph she is with Mrs Bollington and her three daughters with whom she was billeted.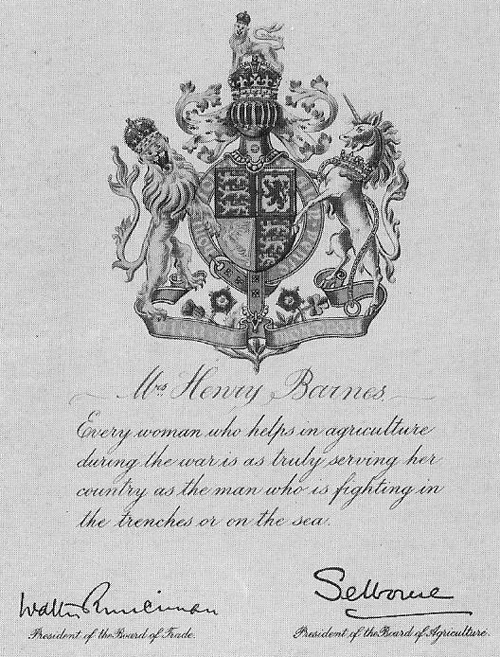 This certificate, with a beautifully coloured coat of arms at the top, was presented to Mrs Barnes who is thought to have worked on the Upper Milton farms in 1915-16.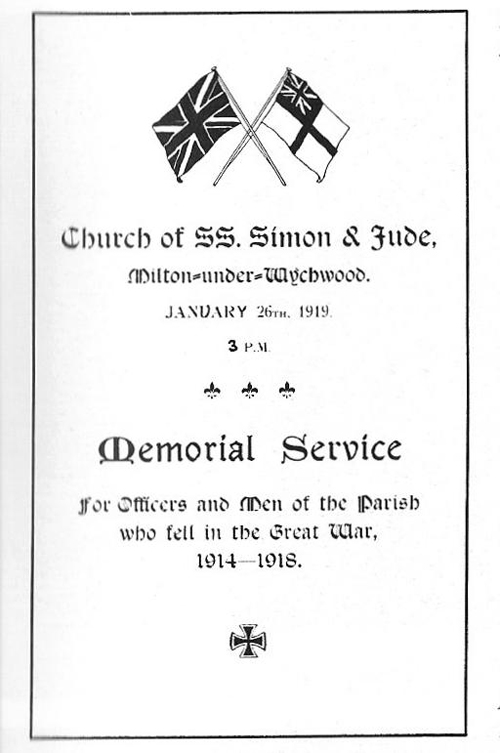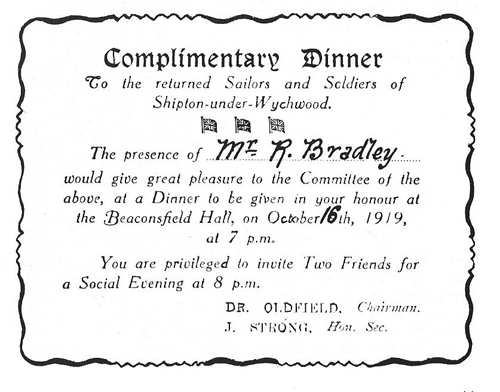 This is one of series of snapshots taken from the Society's publications "The Wychwoods Albums". These publications from the mid to late 1980s feature a variety of images of the Wychwoods, all of which deserve a place in our expanding online archive.
Select from:
WW1 Wychwoods Military | WW1 Wychwoods Memorabilia | Shipton WW1 Miscellany | St Michael's Shipton Early 1900s | Early Prebendal Scenes| Shipton Court 1930s | Milton Scenes Early 1900s | Milton Social Activities | Farming Activities and People | Ascott Early 1900s | Leafield 1900s – 1930s | Fifield Residents Early 1900s | Idbury Early 1900s | Lyneham Miscellany| WW2 Evacuees | WW2 Wychwoods Home Front| WW2 Victory Celebrations|The First Wychwood Album