The Initial Vision | 1981: The First Meetings of the Society | 1984/5: Meeting Patterns Established – First Publications | The 1990s: Highlights of the Decade | The New Millennium| Looking Ahead – Members' Survey | Towards Digitalisation | Embracing Technology – Photograph Archive Scanning | 2016/18: Website Re-launched | The 2020s: Moving Forward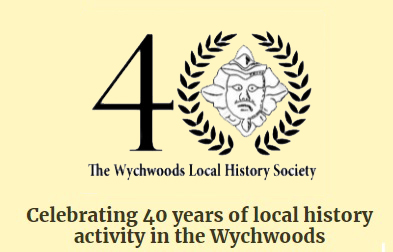 The history of the first twenty one years of the Wychwoods Local History Society (WLHS) was admirably covered in an article by Dr Margaret Ware which appeared in the Society's Journal for 2003, Number Eighteen.
The first part of this history is based on that article.
The Initial Vision
During her work as a district councillor in the 1970s and 1980s local residents, especially the elderly, often related to Margaret Ware snippets of local legend. She realised there was a lot of fascinating information in the community, which was gradually being lost as people died or moved away. Another resident of Shipton, Mike Linfield, was interested in copying and preserving old photographs.
They each felt that a local history society would be an asset to the community and help meet these needs. So the evening of Thursday 2 April 1981 in Shipton's old Beaconsfield Hall saw 'The Inaugural Meeting of the Shipton and District Local History Society'.
John Steane (Keeper of the Field Section, Oxfordshire County Museum Services) was booked to give an introductory talk.
To their astonishment, well over 80 people attended. John Steane gave them every encouragement and many useful suggestions including the exhortation to 'write everything down'!
Twelve people volunteered to form a steering committee, consisting of
Chairman: Geoffrey Giles
Deputy chairman: Mr H Smith
Treasurer: 'Johnny' Johnson
Secretary: Norman Frost
Meetings secretary: Gillian Stone
Editor: Commander Rob Long
Archivist: Jack Howard-Drake
Other committee members were Jack Chapman, Mike Linfield, Joan Smith, Margaret Ware and, briefly, Michael Harman.
After several committee meetings to hammer out a constitution and programme, the name of the new society became The Wychwoods Local History Society. It was affiliated to the Oxfordshire Local History Association (OLHA). Initially the Society met four times a year, twice each at Milton and Shipton.