About Us
The Wychwoods Local History Society (WLHS) has been serving the interests of local history in the Wychwood area continuously for over 40 years. It was founded by village members in 1981 and meets once a month from September through to May with eight evening talks. With a thriving membership, the Society researches and publishes local and family history.
Joining the Society
We welcome new members, and invite you to join the society to receive members benefits, including free access to the society's season of talks. Continue reading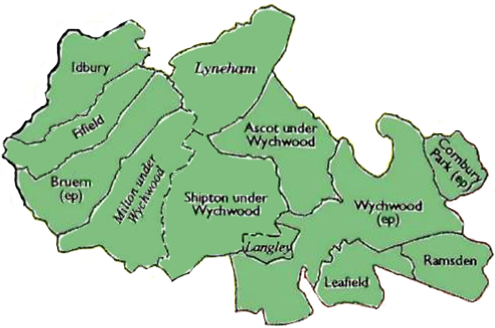 Featured Updates
Video Slideshows
Recently digitised video slideshows of historic Milton and Shipton – with commentary >> here
Our Archive and Study Centre
Exciting developments for our archive in 2023 >> more here
October 11th Evening Talk
Cattle drovers' lives and the tell-tale marks they left on the Oxfordshire landscape. >> review here
A History of Bliss Mill
We revisit a talk from our archive of audio recordings >> here
September 2023 Evening Talk
A summary of the first talk of our 2023/4 season is >> here
WLHS at Tall Trees
Summary of a recent talk at the Tall Trees Care Home in Shipton >> here
The Wychwoods
On the edge of the former Royal Forest of Wychwood, Shipton under Wychwood, Milton under Wychwood and Ascott under Wychwood are adjacent villages in the valley of the river Evenlode in West Oxfordshire, on the eastern edge of the Cotswold Hills.

Shipton was the mother church for the old ecclesiastical parish which included Shipton, Milton, Lyneham, Langley, Leafield and Ramsden.
Journals & Publications
Find out more about the society's publications, including available downloadable versions of the society's journals. Back copies are also available for purchase.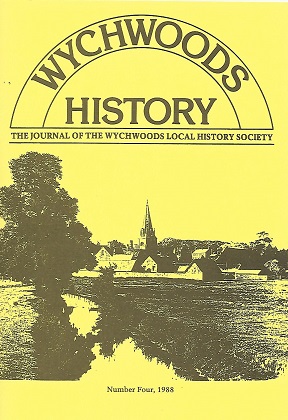 Photograph Archive
We archive our online photo library in albums here. Additionally, photos are available by theme using this set of tag links. The bigger the text size, the more images will show.